The Hill at One-North
Target Preview Date: Jan 2024



Last Updated:

1st December 2023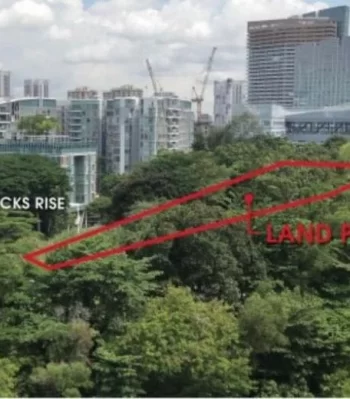 Book Advance Showflat Appointment With Us (Target Jan 2024)
The Hill at One-North Developer
The Hill at One-North is exclusively brought to you by Kingsford. It was founded in Singapore in 2011 and mainly involved into manufacturing, real estate management and development.
This plot of land is situated right next to One-North Park and along Slim Barracks Rise. It was won by Kingsford with a bid price of $162.388 million during a Government Land Sales (GLS) tender exercise in September 2021 with a total of 10 bids from various prominent developers in Singapore.
In year 2019, Kingsford had won the inaugural Singapore Prestige Brand Award, which was organized by Association of Small and Medium Enterprises in Singapore.
The Hill at One-North condo consists of 15- to 18-storey over 3 towers with a total of 140 units. Typical unit types range from 2-bedroom to 4-bedroom with four hundred square meters of commercial space at first storey. Apart from communal facilities such as lap pool, indoor gym, clubhouse etc, there is a back gate at The Hill at One-North which will enable the residents to access the park directly.
The Hill at One-North pricing is anticipated to launch at $2200psf on average, with a land cost of $1,210 psf and a breakeven cost of $1915psf.
The Hill at One-North Location Map
The Hill at One-North by Kingsford is located at the heart of One-North Business Park, which was developed by JTC Corporation and master planned by world-renown Zaha Hadid Architects.
The concept of One-North is to create a "work-live-play-learn" environment where it combines educational institutes such as INSEAD and ESSEC Business School, residential developments, recreational amenities as well as world class research facilities to spearhead the economy growth of Singapore and attracting top talents such as researchers, scientist and infocomm experts across the globe.
Various prominent tenants can be found with One-North such as Procter & Gamble at Biopolis, Industrial Light & Magic, LucasFilm, Canon, Fujitsu Asia and The Walt Disney Company (SEA) at Fusionpolis as well as Shell at Metropolis
This mixed-development is highly expected to draw strong demand by both home buyers and investors due to its limited supply of dwelling units within One-North.
Location wise, Buona Vista MRT Interchange (EW21-CC22) is less than 600 meters from The Hill One-North. Being an interchange, it allows future residents to easily connect to the rest of Singapore via either East-West Line and Circle Line. For daily groceries needs and dining over the weekends, The Star Vista and Rochester Mall are only a stone throw away.
In terms of education, District 5 where The Hill is situated is a well-known education belt in Singapore. The highly sought-after Fairfield Methodist Primary School and Secondary School are within 1 kilometre from this mixed-development.
Feel free to find out more amenities in this vicinity by making use of The Hill at One-North location map here.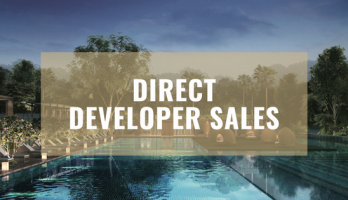 The Hill at One-North Show Flat
In Singapore, buying a brand new property can be daunting and complicated due to the various cooling measures imposed in recent years by the authority. This is especially so if you are holding on to your existing residential property as there is additional buyer stamp duty tax imposed on you.
However, all our appointed salesperson at The Hill at One-North are certified and well verse to handle various complex situation and are able to advice you accordingly and provide various solutions to you based on your needs and wants.
In order to book an appointment to view The Hill at One-North showflat, you are required to fill up our online appointment form. Alternatively, you can also call our sales hotline at +65 61001116 to book an appointment in advance.
Based on current protocol, walk-in without prior appointment is no longer allowed and will be rejected by the security staff. This is due to limited resources stationed at the showflat daily.
Hence, The Hill at One-North showroom appointment is only by appointment with one day advance notice. We seeking your kind understanding in this matter.
Once you have managed to make an appointment with us online, our appointed sales team will contact you in less than an hour to confirm the appointment. Rest assured that you will be guaranteed best price directly from developer. There is also NO COMMISSION payable by you.
Once the VVIP preview sales has ended, all remaining balance units at The Hill are on a "first-come-first-buy" basis. Reservation of unit over our sales hotline or online form is allow but is only valid for less than 2 hours and subject to approval from our management.
All prices of The Hill at One-North shown on this official site are subject to change without prior notice.
About The Hill at One-North
Located right in the middle of One-North by JTC Corporation, The Hill One-North is within walking distance to 2 train stations. One-North MRT station (CC23) is less than 400 metres away. While Buona Vista MRT Interchange (EW21-CC22) is around 600 metres.
It is one of the 3 upcoming launches in District 5, Rest of Central Region (RCR), for the first half of 2022 and is highly anticipated to sell out faster than the other two development due to its small land size and lesser units.
The site area of The Hill is approximately 63,902 sqft and sits on a trapezium plot of land besides NTU Alumni Club and beside One-North Park. It has a maximum gross floor area of approximately 134,195 sqft with height limit of 18-storey.
Residents can access One-North Park directly in the future as the developer has provision a back gate for easy access. It also serves as a short cut towards the MRT Station.
The Hill condo consists of a total of 140 exclusive residential units with approximately 4,305 sqft of commercial space at the first storey. Unit type in this mixed-development ranges from 2-bedroom to 4-bedroom over 3 blocks of 18-storey each.
With the most recent residential launch at One-North was fully sold within 6 months back in April 2021, The Hill condo is expected to generate strong interest from both investors and home-buyers due to its limited supply in this vicinity over the past decade.
As there are more than 50,000 of employees working within One-North, investors buying into The Hill @ One-North need not worry about unable to secure quality tenants.
As for buyers purchasing for own stay purpose, especially parents or parents-to-be, this district is renowned as an education belt, starting from preschool to tertiary education. Fairfield Methodist Primary School, one of the top schools in Singapore, is situated less than 1 kilometre away.
Secondary school wise, Fairfield Methodist Secondary School and Anglo-Chinese (Independent) School are within 2km from this new launch. As for tertiary institutions, Ngee Ann Polytechnic, Singapore Polytechnic and National University of Singapore are all within short driving distance away.
Finally, for expatriates who are settling their family here, there are also four International Schools to consider enrolling your child into. They are Dover Court Preparatory School, United World College of South East Asia (Dover Campus), Anglo-Chinese International School and Tanglin Trust School.
Living at One-North is never bored. It is planned accordingly by JTC as a destination for "Live-Work-Play-Learn". For your grocery needs, both Rochester Mall and The Star Vista are less than 7 minutes' walk from The Hill.
In addition, Holland Village is only one MRT station away, where you can find plenty of F&B outlets lining the streets with plenty of hipsters chilling out. Aside to Holland Village, another hidden gem in this area are those posh dining restaurants along Rochester Park, which offers a good mix of western and eastern cuisine.
Lastly, for those who drive, The Hill at One-North is within short driving distance to Ayer Rajah Expressway (AYE). It also offers easy connection with Central Expressway (CTE), Marine Coastal Expressway (MCE) and Pan-Island Expressway (PIE). As for those working at Central Business District and Marina Bay Financial Centre, it will be less than 10 minutes' drive from The Hill condo.
All potential buyers that are considering a boutique mixed-development in this Rest of Central Region and near to One-North can view and access The Hill at One-North floor plan and The Hill at One-North E-brochure here.
One-North MRT Station (CC23) - A Short Stroll from The Hill at One-North
One-North MRT Station is a Mass Rapid Transit (MRT) station located in the Queenstown planning area of Singapore, about less than 500 meters away from The Hill at One-North.
It is part of the Circle Line and serves the bustling business and research park of One-North. The station is designed to cater to the needs of the many commuters and visitors who flock to the one-north area daily.
One-North MRT Station features an air-conditioned concourse level that provides direct access to the One-North Business Park. The station also has an underground platform level that is well-lit and spacious, making it easy for commuters to navigate.
The station is equipped with a variety of amenities to make commuting convenient and comfortable. There are ticket vending machines, ticket offices, and passenger service centers for passengers to purchase tickets and receive assistance. There are also ample signs and directions to guide passengers to their desired destinations.
One-North business park is a hub for innovation and technology, with a number of cutting-edge research institutions and technology companies located in the surrounding area.
In conclusion, One-North MRT Station is a modern, convenient, and efficient transportation hub that serves the needs of the many people who visit and work in the One-North area. Its state-of-the-art design and facilities make it a unique and noteworthy MRT station in Singapore.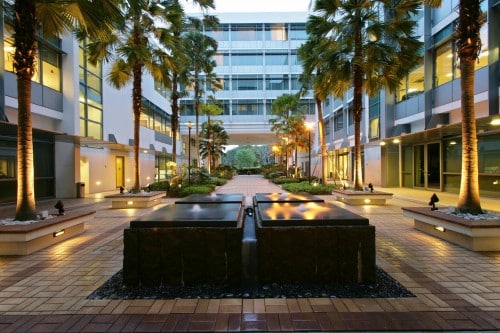 INSEAD is a world-renowned business school with a campus in the One-North district of Singapore, a 6 minutes walk from The Hill at One-North.
One-North Business Park is vibrant and dynamic innovation hub is home to numerous tech startups, research institutions, and international corporations, making it an ideal location for INSEAD's Asian campus.
INSEAD's Singapore campus offers a range of graduate-level business programs, including MBA, Executive MBA, Master in Finance, and Executive Education programs, all taught in English. These programs aim to equip students with a solid understanding of business principles and practices, as well as the skills and knowledge necessary for success in a fast-paced, global business environment.
The campus has a highly international atmosphere, with students and faculty from all over the world, and it places a strong emphasis on innovation and entrepreneurship.
The state-of-the-art facilities, including classrooms, lecture halls, a library, and a student center, provide students with a supportive and stimulating learning environment.
INSEAD Singapore's location in One-North offers students a wealth of opportunities for networking, internships, and career development. With its partnerships with leading companies in the region and its strong alumni network of over 100,000 members in 160 countries, students at INSEAD Singapore have access to a valuable network of contacts and potential mentors.
Overall, INSEAD Singapore at One-North provides a unique and exciting learning experience for aspiring business professionals, combining a world-class education with opportunities for growth and development in a thriving business and innovation hub.
ESSEC Business School is a renowned French business school that has a campus located in the One-North district of Singapore, a short 3 minutes walking distance from The Hill @ One-North.
One-North is a modern business and innovation hub in the city-state that hosts a variety of tech startups, research institutions, and international corporations.
ESSEC in Singapore offers undergraduate and graduate programs in Management, such as the Master in Management, as well as executive education courses. The programs are taught in English and aim to provide students with a global perspective and the skills necessary for success in the fast-paced, diverse business environment of the Asia-Pacific region.
The school is highly international, with students and faculty from all over the world, and it has a strong focus on sustainability and social responsibility. The campus is equipped with state-of-the-art facilities, including classrooms, lecture halls, a library, and a student center.
ESSEC Business School in Singapore at One-North is well-positioned to provide students with unique opportunities for networking, internships, and career development, given the location in a thriving business hub and the school's partnerships with leading companies in the region.